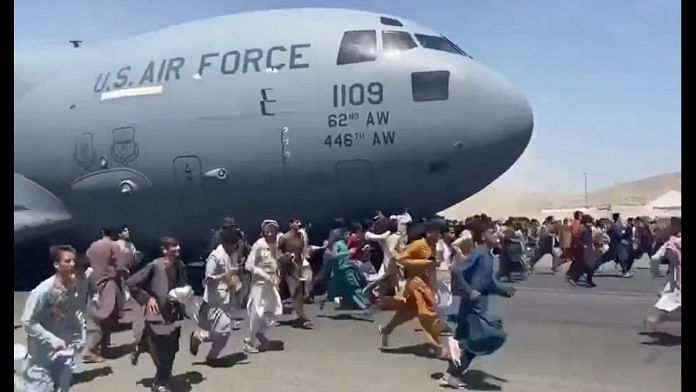 I had a minor epiphany today, after examining how we all reacted to the news of the Taliban's takeover of Kabul. I have recently been staying away from pointless arguments (for a time period so short that it is unmeasurable) but found myself in several today. To summarize, these are the different arguments I encountered or put across.
America bad, Taliban meh
Taliban bad. America bad, all bad
Afghanistan sad, but Muslims bad
All bad, you bad, I bad
Remarkably, this went on for hours. I am now realizing how pointless, simplistic, and black and white these arguments were, on an extremely complicated topic. There are some very real, tangible, non-bullshit questions here:
Was the U.S justified in going to war after 9/11?
Did the U.S plant the seed for the Taliban many years ago?
Was the occupation justified if it kept the Taliban out for 20 years, and freedom for women?
Did the U.S commit worse excesses during the two-decade war?
If the U.S had to leave, was this the best way to leave?
Why didn't the Afghan army and government put up more of a fight?
Was there another way to bring peace and modernity to Afghanistan?
Is democracy ill-suited to some parts of the world?
As you noticed, the questions are bigger than the answers we proposed and fought over. Many of these questions might not have good answers, or at least answers that we can find today. But the questions are rather terrifying.
They are too big and affect the lives of too many people to be unanswerable. That's scarier than the Taliban, at least when you are thousands of kilometers away.
Naturally, when faced with such big questions, we freeze up, then unfreeze to go after a recognizable bogey. All across social media, people are talking about the real problem, which might be Americans, liberals, oil wars, Muslims. It varies quite a bit, but the hallmark is that it is a recognizable problem, which is very comforting.
Like scared children, we pick up toy swords and duel each other till we feel better. Conflicts between nations are too big for us to comprehend, especially when they develop into such absurd caricatures. I was shocked by the image of an aircraft bearing the name of the most powerful country in the world taking off while surrounded by desperate Afghans running after it. How do you process something like that? How do you feel safe, or believe in things that help you sleep at night?
When we play with our toy swords, we can pretend the pen is mightier than the sword. Or a keyboard.
We can tell ourselves it will be different this time, as the people are the same.